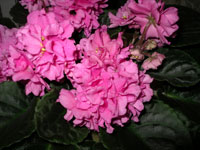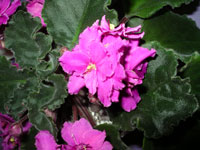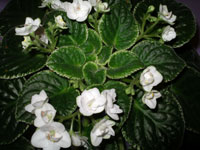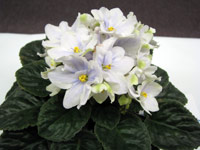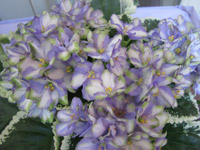 African Violet Society of Philadelphia
Come to our Show on Saturday, October 5, 2019
Did you know?
African violets are the world's most popular house plant.
You can grow African Violets from seeds, leaves, parts of leaves, flower stems, cuttings, and suckers.
African violets come in every color.
There are over 10,000 different varieties of African Violets
Join us!
Find out more about African Violets. The African Violet Society of Philadelphia meets on the first Thursday of the month in the Roxborough section of Philadelphia. Meetings are open to the public, and visitors are welcome.
Check out our Meeting Schedule, and Join us!
Find out about:
Hybridizing - Watering Styles - Potting Techniques - Bloom-boosting - Grooming Your African Violets - Growing With Artificial Light - Artistic Design With African Violets - Plants From a Leaf - Building Dish Gardens - Fertilizers - Growing to Show - Saintpaulia species - New Varieties - Soil mixes -
Terrariums & Natural Gardens - Tissue Culture - Growing From Seed - Mail Ordering - Plants & Supplies - Decorating with African Violets - Propagation - Pests & Diseases
African Violet Society of Philadelphia
avsp@phillyviolets.org